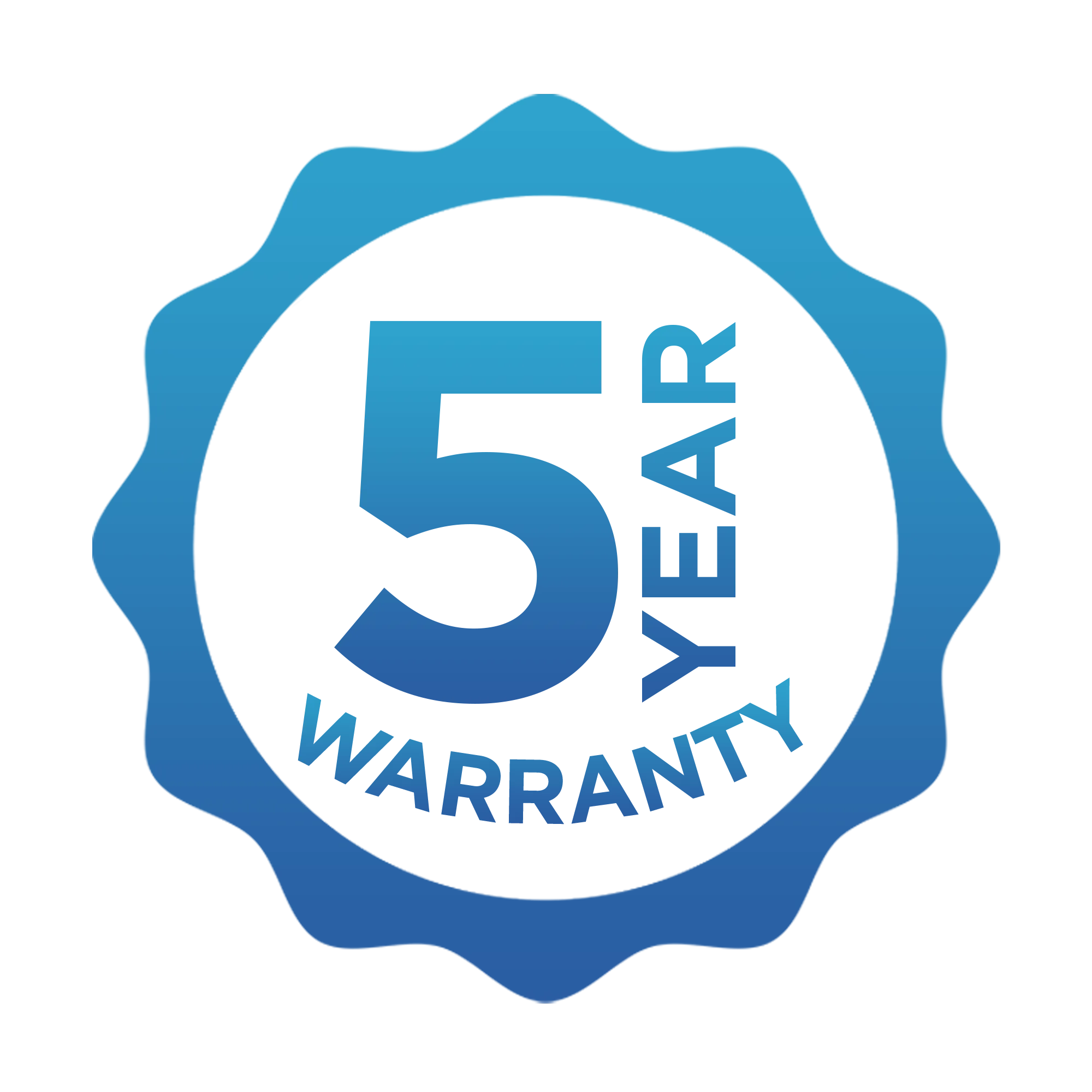 Performance & Quality You Can Rely On
Euroflex Vapour steam cleaners are engineered and designed for continued high performance and longevity. This why Euroflex USA offers a 5 Year Limited Warranty on parts and labor on all its Vapour steam cleaners. If a Euroflex steam cleaner is used as intended and according to the instructions in the included manual, and breaks down within the warranty period, Euroflex USA will either repair or replace it at no charge to you within 5 years of purchase.
Limited Lifetime Warranty on the Boiler
The boiler in every Euroflex Vapour steam cleaner is built to last for as long as you own it. In the event the boiler fails or corrodes, Euroflex USA will repair or replace it. 
What's Not Covered
There are, however, some circumstances in which a Euroflex USA warranty doesn't cover the repair or replacement of a steam cleaner. Here are a list of exclusions from our warranty:
Purchases of Euroflex steam cleaners from unauthorized dealers or seller
Normal wear and tear, including parts that might wear out over time, i.e. included attachments.
Accidental damage.
Damage as a result of use not in accordance with the instruction manual. Damage caused by not carrying out the recommended care and maintenance.
Damage from external sources such as transit, weather, electrical outages or power surges.
Failures caused by circumstances outside of Euroflex USA's control.
Costs, damages or repairs incurred as a result of, due to, or from:

Negligent use, misuse, neglect or careless operation of the steam cleaner;
Use of the Euroflex steam cleaner which is not in accordance with the Euroflex Operating Manual;
Use of a Euroflex steam cleaner for anything other than normal domestic household purposes in the country in which it was purchased.
Use of parts not assembled or installed in accordance with the instructions of Euroflex.
Use of parts and accessories which are not Euroflex USA Genuine Components.
Faulty assembly or installation (except where carried out by Euroflex USA).
Repairs or alterations carried out by parties other than Euroflex USA or its authorized agents.
File a Warranty Claim
If troubleshooting hasn't resolved your issue, please call us at 844-468-6379 where a Euroflex USA support representative can help you process your warranty claim. From here, we'll decide whether you need a cost-free repair or replacement and let you know the next steps.